The second regular meeting of the Executive Committee for this triennium commenced today, October 26, 2023. The Rt. Rev. Dr. V. Pathmathayalan, Bishop in Jaffna, shared the homily in the worship service on the theme "Cry For Justice" from St. John 2: 13-21, from a Reformation perspective.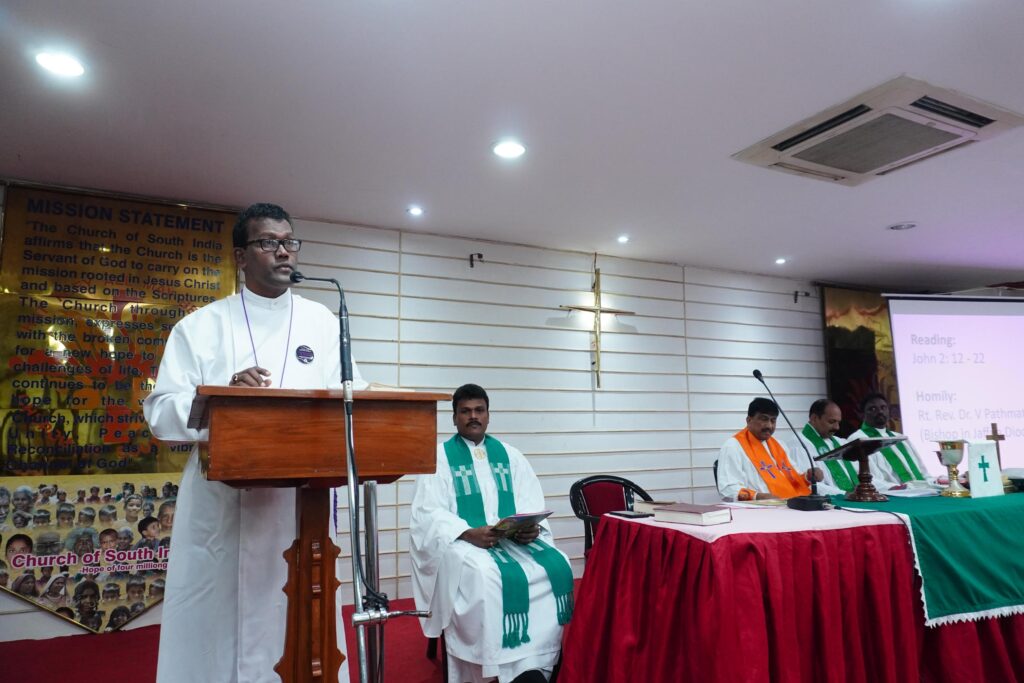 The day began with a solemn Holy Eucharist service at 9:30 AM, graced by the presence of The Rt. Rev. Dr. K. Reuben Mark, the Moderator in Charge.
Under the leadership of The General Secretary, Adv. C. Fernandas Rathina Raja, and the Hon. Treasurer, Prof. Dr. B. Vimal Sukumar, various important concerns were addressed by the executive body.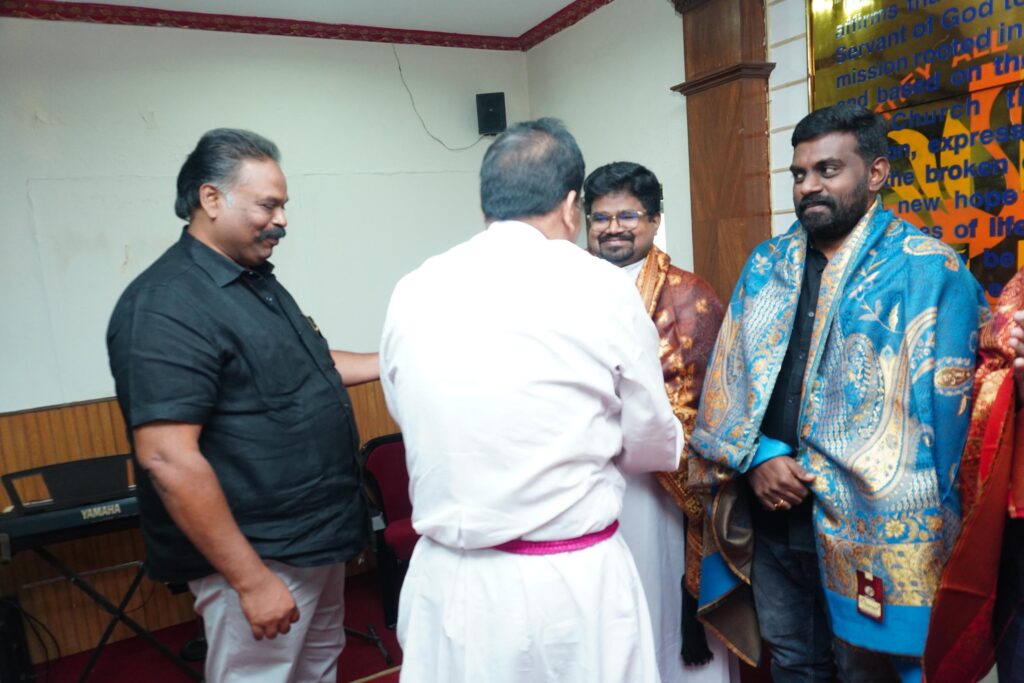 Rev. W. Jebasingh Samuvel was honoured by the Rt. Rev. Dr. K. Reuben Mark, the Moderator in Charge and was deputed as an Associate Director for the Department of Dalit and Adivasi Concerns in the CSI Synod along with other newly appointed directors. On behalf of the Bishop and the diocese, we express our gratitude to Adv. C. Fernandas Rathinaraja, General Secretary, CSI for this opportunity for the first time to JDCSI